Hotter Than Ever: 2023 Sets New Global Temperature Records
Charting Record-Breaking Monthly Global Temperatures
As local heat records are being broken across the planet, July 2023 also saw the global average temperature soar to an unprecedented 17.2°C (62.9°F).
In fact, according to the U.S. National Oceanic and Atmospheric Administration (NOAA), the four hottest days on record occurred from July 4 to July 7, 2023, breaking the previous record of 16.9°C (62.4°F) set in mid-August 2016.
The above graphic charts the average air temperature at 2 meters above the surface, since 1979, using data from Climate Reanalyzer.
What is Causing Record High Temperatures?
Temperature records were shattered in both 2023 and 2016 as a result of the dual impact of the El Niño climate phenomenon, which causes a significant rise in Pacific Ocean temperatures, and climate change.
Earth's average global temperature has risen by at least 1.1°C (1.9°F) since 1880, and the pace has significantly increased in the last century alongside the burning of fossil fuels. The majority of the warming has occurred since 1975, with temperatures rising 0.15 to 0.20°C per decade.
According to the NOAA, six of the most recent months of July (typically the hottest month) were among the seven hottest months recorded by average global surface temperature:
Rank
Hottest Months
by Avg. Temp.
Celsius (°C)
1
July 2023*
17.07°C
2
July 2022
16.75°C
3
July 2016
16.72°C
4
July 2021
16.70°C
5
July 2002
16.67°C
6
July 2017
16.66°C
7
July 2019
16.64°C
*As of July 12, 2023
Although these figures show marginal increases in the world's average temperatures, the effects are far more noticeable on a local scale.
In July 2023, temperatures in Texas surpassed those of Northern Africa, as they reached 43.3°C (110°F). Across the Pacific, cities around China used bomb shelters as cooling centers during a 10-day streak of days above 35°C (95°F).
"We are in uncharted territory and we can expect more records to fall as El Niño develops further and these impacts will extend into 2024,"
– Christopher Hewitt, World Meteorological Organization
How to Mitigate Climate Change?
Transitioning to renewable energy sources, reducing or capturing greenhouse gas emissions, and implementing sustainable practices are considered key steps towards slowing climate change.
According to NASA, the future will also require adaptation, reducing our risks from the harmful effects of climate change (such as sea-level rise, more intense extreme weather events, or food insecurity) as well as taking advantage of any potential positive opportunities associated with climate change (such as longer growing seasons and higher yields in some regions).
3 Ways the Accommodation Sector is Making the Journey to Net Zero
Accommodations account for an estimated 264 million tonnes CO2-eq in annual emissions and the sector has an ambitious plan to reach net zero.
3 Ways the Accommodation Sector is Moving Towards Net Zero
Accommodations, like hotels and resorts, collectively account for an estimated 264 million tonnes CO2-eq in direct and controllable emissions, also known as scope 1 and scope 2 emissions.
To meet this challenge, our sponsor Booking.com, together with EY-Parthenon, produced a road map to decarbonize the sector by 2050.
The infographic above is based on this report and shows how the accommodations sector could lead the way to a net zero future for the entire travel sector.
Many Roads to a Net Zero Future
In an industry as diverse as global travel and tourism, there will be many different roads to zero emissions, some easier, and some harder.
According to the World Travel and Tourism Council, accommodations and in-destination activities have an opportunity to be decarbonization leaders, and reach net zero between 2030 and 2040. This is because of their relatively low dependency on fossil fuels and wide scope to adopt existing carbon-saving technologies.
Airlines and cruise ship operators, on the other hand, will be among the last to decarbonize. Their high carbon emissions and few scalable zero emission alternatives mean that they won't reach net zero until 2040 at the earliest, with the industry average at 2050.
Conversely, online travel agencies and travel agencies occupy an easy-to-abate corridor and could reach net zero between 2025-2030. Booking.com for example became carbon neutral in 2020.
But How Can Accommodations Get There?
The recent study by EY-Parthenon (commissioned by Booking.com) has laid out a road map to net zero for the accommodation sector.
Here are the three key ways that it can be achieved:
1. Leverage Existing Carbon-Saving Measures
A future that limits climate change to 1.5 degrees Celsius above pre-industrial levels means that net zero hotels could become the rule and not the exception. And part of that journey will mean adopting existing carbon-saving measures, like key card switches and improving insulation.
Some of these measures are now industry standards, like energy-efficient lighting, which has been adopted by over 80% of accommodations. Overall, these measures have a 45% global adoption rate and have already eliminated 39 million tonnes CO2-eq.
Adopting all of these carbon-saving practices sector-wide could reduce direct and controllable emissions by a further 48 million tonnes CO2-eq. This would come at a substantial cost, however, at about $243 billion or $4,750 per room.
2. Green the Grid
Moving the needle on the remaining 216 million tonnes CO2-eq could rest in the shift to renewable energy.
Given the falling price of renewables, many operations could decide to produce their own power onsite. However, if every accommodation placed solar panels on their roofs, it would only abate around 33 million tonnes CO2-eq or around one-sixth of the remainder.
"Greening the grid" is a core pillar of the decarbonization agenda and matters for every sector of the global economy, not just accommodations. A Stanford University study from 2019, based on 2013 data, has calculated that to move the world's electricity grid to 100% renewables will cost a staggering $72.8 trillion. For China the price tag of doing this is a hefty $16.6 trillion and for Canada a "mere" $700 billion.
Zooming in on the cost to decarbonize electricity for the accommodation sector, EY-Parthenon estimated the cost at $525 billion.
3. Change Consumer Attitudes
Recent surveys have found that consumers are thinking more and more about sustainability when it comes time to make travel decisions. More than three-quarters of global travelers intend to stay in a sustainable property at least once in the coming year, while 71% want to make more of an effort to travel sustainably.
However, these attitudes aren't translating into travelers making trips more sustainably, at least not yet. And maybe this shouldn't be a surprise, given that 35% of travelers think of vacations as special times to relax, without thinking about sustainability, and that a further 27% report that sustainable travel doesn't provide the luxury or comfort they seek.
Getting Consumers Onboard
Addressing this 'say-do' gap will be critical and the World Economic Forum research has identified six areas that are holding consumers back from traveling more sustainably:
Limited availability of sustainable travel options.
Lack of awareness by consumers of travel and tourism's sustainability challenges.
Low credibility and lack of trust of sustainability claims.
Price premium associated with sustainable travel options.
Cumbersome purchase experiences can dissuade consumers from making the leap.
Lack or rewards or acknowledgment for consumers that do choose to travel sustainably.
By making it easier for consumers to travel sustainably, the accommodation sector could unlock a self-reinforcing flywheel of decarbonization, where increased consumer demand for sustainable travel spurs more supply, which in turn brings more consumers on board, and on and on into a net zero future.
On the Road to Net Zero
It's a big job, to be sure, but the accommodation sector has a plan to reach net zero by 2050.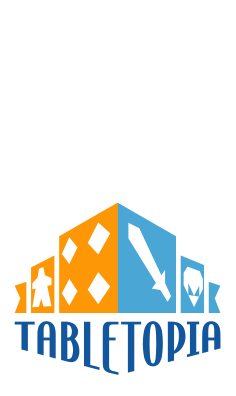 Download The Road to Net Zero report to learn more about how accommodations can accelerate the sector's green transition.